There is an epidemic of Indian Tribes kicking out bona fide members without due process.
Attorneys from the Guerrilla Law Center have been in the forefront of litigation to stop this problem.
One case is entitled Quair v. Sisco, 359 F.Supp.2d 948 (E.D. Cal. 2004) granting federal jurisdiction when there is a disenrollment and banishment.


After 6 1/2 years of litigation we finally won. Pat Guillory and Paul Harris have represented two tachi-yokut women disenrolled and banished from their tribe. The tribe is in the central valley of Ca. and was dirt poor til they got a casino. The women went to a local lawyer for advice about sexual harrassment and wrongful discharge, and he, without their knowledge, wrote a threatening letter to the tribe; thats why they were disenrolled (no longer a member of the tribe, and loss of all benefits, loss of tribal citizenship) and banished (cannot step foot on reservation, even to go to the graveyard where their families are buried). They were kicked out by a vote at a tribal meeting, with no semblence of due process. We filed under the indian civil rights act of l968. We won a published decision invoking federal jurisdiction (only the second case in the country to do so in this kind of case). To make a long, complicated story short. The women have been devasted, financially (both lost their houses), emotionally and health wise. The case came to a crossroads a few months ago. We then crafted a risky strategy. Instead of 3 more years of litigation we proposed to dismiss our case, and our potential pending appeal on one issue if the tribe would allow us to come before them and present a plea for reinstatement. -----yesterday it happened. It was a dramatic and profound experience. The tribe is very rural and traditional. We appeared in front of over l00 members, many young people who have recently moved back to the reservation. our clients spoke very briefly. Rosalinda has severe cerebal palsy and broke down crying. it was incredibly enpowering for both of them to be back on the reservation confronting their tribal members.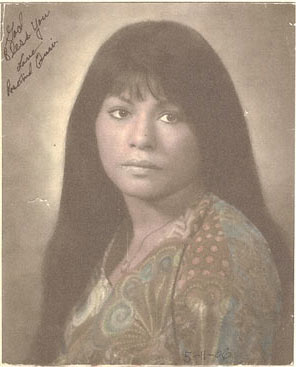 Then pat, who is native american, spoke to them from his heart for l0-15 minutes. He was eloquent as he spoke of the importance of tribal citizenship and how it should never be taken away. He spoke of compassion, forgiveness, wisdom and the true indian way. Afterwards many people applauded. Instead of a raucous, hostile, advesarial meeting that we had been warned about our tactics created an atmosphere of reconciliation. The hostile people were deterred from speaking. There was a secret ballot per our agt. And rosalinda won reinstatement into the tribe by 50 votes and charlotte (who is a tribal activist) won by 2 votes. ----its a beautiful feeling to win a result that so qualitatively and meaningfully changes the lives of my clients for the better.
By agreeing to dismiss the case regardless of the outcome of the vote we took a huge risk. As i use to quote mao ze dong "dare to juggle, dare to win", we took that risk believing in the possibility of peoples' compassion and the tribal members ability to understand the true meaning of tribal citizenship.
Thanks to those of you who helped us. Sometimes its great to be a lawyer.
Paul