Robin practices criminal law in Milwaukee. She is forty and was an instructor in humanities at Alverno College before starting a law practice devoted primarily to the representation of juveniles. Approximately 70% of her time is spent defending young people against homicide charges in juvenile and adult court. Her cases and outstanding skills have drawn the attention of 60 minutes, ABC's 20/20, The New York Times and The Wall Street Journal.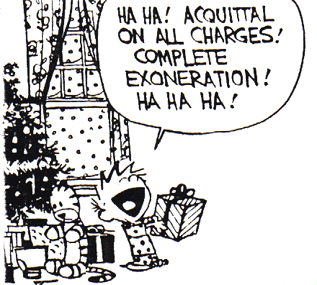 Robin majored in English and psychology at Sarah Lawrence College and obtained a masters degree with honors from Cambridge University in England. Her thesis on Tragedy foreshadowed many of the children and teenagers she would ultimately defend. In her efforts to educate the public as well as the legal community, Shellow has often reached out to the media. One of her cases, involving a fifteen-year-old boy named Garland Hampton, was featured on the front page of the New York Times (Dec. 122, 1994). Garland was charged with killing another fifteen-year-old in his gang during an argument. Shellow changed what looked like another ordinary gang killing into a story of America's lost and abused teenagers surviving in virtual war zones. She brought Garland's social history into court: his grandmother killed his grandfather; his grandmother threatened Garland with a gun; his mother killed his father in front of him; his mother beat and whipped Garland, threw him down the stairs and threatened to kill him on numerous occasions; his uncle killed two police officers; and his aunt sliced her boyfriend with a razor and tried to kill Garland with rat poison.
When interviewed by the Times, Garland said that in his neighborhood there was little time for childhood. "I feel like I've been grown my whole life," he told the reporter. But in fact Garland was still a child and, like so many tough kids, underneath he was scared. "I guess I been scared all my life. For me, living has been the same as running through hell with a gasoline suit on. I don't want people to feel sorry for me, but I really ain't had nothing good happen to me. The ax fell heavy on my head."
Garland Hampton was convicted of murder. In sentencing, Judge White was favorably impacted by the environmental hardship defense and rejected the prosecution's recommendation that the parole date be set in sixty-five years. Stating that she was giving "considerable weight to the background and circumstances of Garland Hampton," she imposed a life sentence with a parole date of twenty years.
Robin brings social reality into the courtroom. Her commitment to this principle of guerrilla lawyering combined with her legal and writing skills was successful not only in Hampton's case, but in numerous other cases (see e.g. the chapter entitled "Urban War Zones," in Black Rage Confronts the Law for a detailed description and analysis of her defense of the high profile murder case of 17 year old Felicia Morgan.)
Robin excels at sentencing studies for mitigation and is willing to discuss appropriate cases with other lawyers. 342 W. Vine Street, Milwaukee, 53212; (414) 263-4488.
The following is a recent interchange between Robin and the grandmother of a teenage boy charged with murder; Robin's words speak for themselves.
The intensity of meetings with new families the "contract" which is created leaves me with a sense of meaning that for reasons knowable and distant, their lives and mine have crossed and that all of ours will be forever changed.
As Arturo's grandmother was leaving she tucked my hair behind my ear in a gesture much like my own mother and said, "One of the reasons we hired you is because we know having Arturo's life in your hands frightens you. Don't pretend not to be afraid. For that we could have hired anyone."
In that moment, I knew that all that was good and kind and decent lived in the space between us and if nothing else that would be enough. Integrity, when it is real, is for me, very warm and very comforting. For me it is not the loud clash of lawyers doing battle, but the silent gesture of a stranger brushing the hair out of my eyes. I am blessed that people trust me with the people they love. Every now and then and never publicly, I realize that one of the incalculable differences I bring to the representation of young kids charged with murder, is love.
(Since 1994, thirty of her clients have been murdered or killed themselves.)