Introduction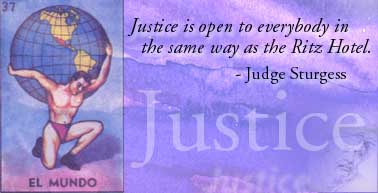 I was woken in the middle of the night by the sound of heavy knocking at the door. I looked out and saw a sick old man supported by a group of peasants. I let them in, put on my white coat and sounded the sick man's chest. The sound of his heartbeats was mixed with the sound of groaning and I raised my eyes to look at him. His eyes were fixed desperately on me like a drowning man staring at a lifebelt just out of his reach. It was as if I had suddenly forgotten all knowledge and had never examined a patient before. For the first time I was really seeing the eyes of a person suffering and hearing the sound of groans.
How had I been able to examine patients in the past? How had my teachers led me to believe that a sick person was nothing more than a liver, a spleen or a collection of guts an entrails? How had they made me look into people's eyes, shine my light into them, turn up the lids with my fingers, without noticing their freshness and innocence? How had they made me look down on people's throats without hearing their cries of pain?
I shuddered. For the first time in my life I was seeing the patient as a whole person, not a loose assemblage of discrete parts. The weariness and sickness of the old man's eyes were getting through to me and his cries were crossing the gap between my ears and my heart.
I stood at a loss before my patient, my eyes firmly on his, my ears straining to pick up his faint whispered moaning, my soul dumbly watching the unfamiliar scene of human suffering, my mind silently taking in a new meaning to life.
I rested my hand on my heart and leant my head against the wall. There was something profoundly disturbing in the dull, despairing eyes. Something in the faint moaning made my spirit quail. It was an unfamiliar thing which I hadn't recognized before, been aware of or suffered from: pain, yes pain! For the first time in my life I was feeling pain. It was a deep feeling which penetrated many layers and reached far inside me until it arrived at the centers of pleasure. I was in pain but I felt the pleasure of pain, the pleasure of my humanity as I exercised its redundant powers and investigated its unfamiliar horizons.
My whole being drank this pleasure to the lees, and my soul sucked the sensation of pain dry. This made me feel dizzy and I fell back into a nearby chair, shut my eyes and began to cry. I cried as I had never cried before, as if my eyes had never known what it was to cry. Stinging tears, always held back before, rained down my cheeks in a stormy torrent and I made no attempt to curb them. Let them come for all they were worth to wash my mind clean of its accumulated dust, to dislodge the dark veil that was insulating my heart, and to set my soul free from the prison cell of deadly rigidity where it languished! I gave in to the pain.
I came to my senses when I heard a sound; it was a weak sound, but full of warmth. I heard him saying, 'Don't cry, doctor. I'm all right.'
I opened my eyes and looked at him. His smile was faint and composed, but it betrayed affection and kindness. It was as if he was the one who felt compassion for me, wanted to take me by the hand and give me of what he had; as if he was the one who possessed knowledge and strength while I possessed nothing. A physical illness seemed to dwindle to nothing when compared with a spiritual illness. I felt that he was the doctor and I the patient.
I wouldn't have believed that my faith in humanity would revive just when I'd lost it and decided that human life had less substance than a bubble of air... nor that when I'd lost it amidst the bright lights of the city with all its glittering buildings, aeroplanes and advanced weaponry, I'd recover it in a benighted cave... and at the hands of a sick old countryman who owned nothing but the clothes he stood up in, rather than among professors of medicine and intellectuals.
It was a little smile from dry, cracked lips but it contained the meaning of life... that meaning which is lost to people in the crowd, which science loses sight of amid the clamour of its apparatus, and which reason is incapable of explaining. That meaning was love - a love of life and all its pleasure and pain, in sickness and in health, the known and unknown parts of it, the beginnings and the endings. Love. My heart pounded at the new word, at tremor of longing went through me and a fire was kindled within me.